Changemaker Award Shortlisted Nominees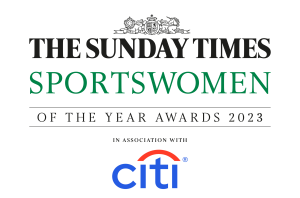 The Changemaker Award celebrates those who have inspired others and used their platforms to create change.
The 2023 nominees are:
Tess Howard
Tess, the England and Great Britain hockey player, has successfully led a campaign for change in female sports kits after research she conducted showed that many women and girls stop playing sport as a result of issues with the clothing.
England Hockey subsequently changed their kit regulations for domestic leagues in March, which gave players the "freedom to choose to wear shorts, skirts or skorts on an individual basis, with no requirements to wear the same item as other players in their team, as long as they are the same colour. "
Stephanie Carlin
Stephanie Carlin, the Deputy Team Principal under Rodin Carlin's leadership, is the only female team principal across the Formula 1 feeder series. She stands as a powerful symbol of breaking barriers and inspiring the next generation of talent. Her name has become synonymous with excellence, and her contributions to the team have been instrumental in developing some of the sport's most renowned drivers.
Phoebe Schecter
Phoebe Schecter is pioneering the world of American Football, having empowered women in sport by becoming one of the most recognisable pundits covering the NFL. Phoebe, the former Team GB captain, is Britain's first female American Football coach in the NFL and is now working for NFL UK.
Black Girls Ruck
Black Girls Ruck is the first-ever black female rugby team in the UK. By bringing together 25 black women to participate in the Matt Elliott Cup at Hackney RFC, they achieved something truly groundbreaking. The team have managed to create a vibrant and supportive community by providing a platform for black women to come together, connect, and share their experiences.
One of the most noteworthy achievements of Black Girls Ruck is the establishment of a hardship fund. This fund is a testament to their commitment to making a tangible difference in the lives of their community members.
Lisa Wainwright MBE
Lisa Wainwright MBE is CEO at the Sport and Recreation Alliance and was the inspiration behind the concept, creation and successful bid for the UK to be the host for the International Working Group on Women and Sport. The right to host this Group returns to the UK for the first time since 1994.
Lisa was the driving force behind the initial decision to bid for the group to return to its spiritual home and energised the sector – including via partners in government, Sport England and across the home sport councils in order for the bid to be able to be officially submitted.