Meet the judges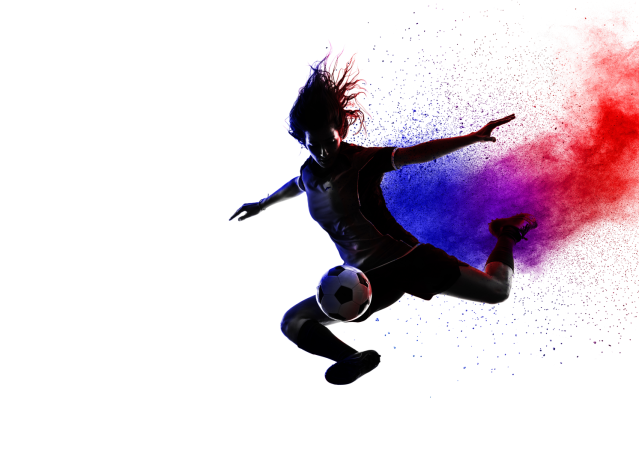 The Sunday Times Sportswomen of the Year Awards in association with Sky Sports are an opportunity to celebrate how far women in sport have come, and to look ahead to an even more equal future. It is a moment when the women involved in sport take centre stage for their contributions, whether elite performers, coaches, administrators, community volunteers or inspirational figures. And a time to recognise that, for women, as a past Grassroots Award nominee told us, "I'm not being big-headed, but it is 10 times harder."
A public vote chooses the winners of the Grassroots Award, Changemaker Award, and Team of the Year Award, with the remaining accolades awarded by an incredible cast of expert judges with scores of Olympic medals and sporting records held between them.
Helen Falkus
Helen Falkus has worked in Sports broadcasting for over 20 years. Beginning her career at production company Sunset and Vine, Helen became a regular covering the Channel4 Cricket and Channel 5 football output.
A couple of years at Sky New Zealand followed, before she joined Sky Sports in 2006. Helen has been instrumental in Sky Sports' award-winning cricket coverage and a pioneer for gender parity in sport leading Sky's role in The Hundred last summer before accepting her new position as Sky Sports Director of Multi Sports.
Helen was shortlisted for a WST 'Ambassador for Women's Sport' award in 2018 and is a member of the Sky Sports Content Sustainability group, championing environmental issues within Sky Sports coverage.
Dame Jessica Ennis-Hill DBE
Ennis-Hill stole the nation's heart in the 2012 Olympics, when she won gold in the heptathlon on Super Saturday. Since then, she has become a three-time world champion, two-time winner of Sunday Times Sportswoman of the Year Award and has been made a Dame in 2017.
Rebecca Adlington OBE
In 2008, Adlington became the first British swimmer to win two gold medals at the Olympics for a hundred years. She has competed in four Olympic finals over two Games, and won two gold and two bronze medals. Since retiring in 2013, she has joined the BBC punditry team for the Rio Olympics and the World Championships, among others.
Ama Agbeze MBE
Agbeze captained the England Netball team to their historic gold medal in the 2018 Commonwealth Games. It made them the first England netball team to ever win gold in the tournament. Agbeze currently plays for London Pulse and is a Sky commentator for this summer's netball World Cup. She was awarded an MBE in 2019.
Kate Richardson-Walsh OBE
Richardson-Walsh captained England and Great Britain's hockey team for 13 years, and was part of the gold medal winning team at the 2016 Olympics. In the same year, Richardson-Walsh became the first hockey player to be shortlisted for the BBC Sports Personality of the Year and is the most-capped female hockey player in her country's history.
Chrissie Wellington OBE
Wellington is a four-time Ironman Triathlon World Champion – which consists of a 2.4-mile swim, a 112-mile cycle and a marathon run. She has broken two Ironman world records, and broke the South African course record in 2011 by 42 minutes.
Natalie Sawyer
Sawyer is a radio presenter on talkSPORT and co-hosts their Kick Off radio show. She previously worked at Sky Sports for over 18 years. An avid Brentford City FC fan, Sawyer also presents The Times' 'The Game' podcast.
Hon Col Dame Kelly Holmes (MBE mil)
The double-Olympic champion Dame Kelly Holmes holds a special place in the British sporting world, despite retiring in 2005. She holds the current British records for the 600, 800 and 1,000 metres. Holmes has since gone on to launch her own charity, which re-engages young people facing disadvantage and exclusion.
Gabby Logan
Logan has presented everything from the Olympics to Match of the Day to BBC's Sports Personality of the Year. Before Gabby went into presenting, she had a stint as a rhythmic gymnast, representing Wales in the 1990 Commonwealth Games.
Helen Glover MBE
Glover started rowing four years before she won a gold medal at the London Olympics. Seven years later, she is a two time Olympic champion, triple world champion, quintuple World Cup champion and triple European champion.
Tanni Grey-Thompson DBE
One of Britain's greatest ever paralympic athletes and wheelchair racers, Grey-Thompson has won 11 Olympic gold medals and four gold world championships medals. Since retiring she has served as a board member for the London Marathon, as well as sitting in the House of Lords.
Chemmy Alcott
Alcott is a seven-time British national champion alpine ski racer. She is Britain's greatest ever female skier, having competed in the Winter Olympics four times. She now presents a podcast and was a commentator on the BBC's coverage of the 2018 Winter Olympics.
Laura Woods
Woods is one of the leading female broadcasters in the sports industry and the host of TalkSport's Breakfast show, one of the most listened to shows in the UK. Initially joining Sky Sports in 2009 as a runner, Laura worked her way up the broadcast ladder and is now also a prominent mainstay on Sky Sports football coverage.
Ellie Simmonds OBE
Simmonds was 13 years old when she won her first two gold medals for swimming at the Summer Paralympics in Beijing. She has since won three more, including two in London 2012, and has set several world records. In 2009 she became the youngest person ever to receive an MBE.
Heather Knight OBE
As captain, Knight led the England Women's Cricket team to victory in the 2017 Women's Cricket World Cup. She has over 100 caps for England and was the first cricketer to score a century in all three formats of Women's international cricket. She also plays for Western Storm and Berkshire County.