Don't miss your chance to nominate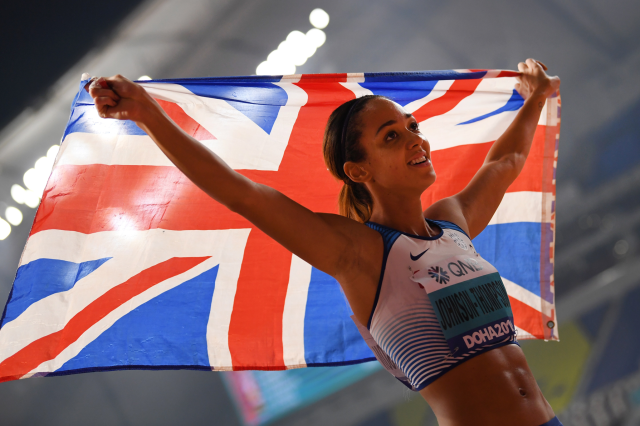 Nominations for The Sunday Times Sportswomen of the Year awards 2019 in association with Vitality close at midnight on October 6. Now in their 32nd year, the awards have led the way in recognising and celebrating the outstanding contribution to sport made by elite performers, coaches, community volunteers and inspirational women.
The Sunday Times is delighted to announce that Vitality will be sponsoring the awards this year, a company with a proud history of supporting women's sport. Vitality are official partners of numerous women's sports teams in the UK, including Arsenal Women FC, Chelsea Women FC, and the England Cricket, Hockey and Netball teams.
Their work supporting sport in local communities, including England Netball's hugely successful Back to Netball programme, epitomises the SWOTY belief that grassroots sport is as worthy of celebration as elite achievements, and that local volunteers should also have their moment in the spotlight. Vitality are also sponsoring the annual, esteemed Grassroots award.
The public have until Sunday, 6 October to nominate their favourite sportswomen of 2019. The Vitality Grassroots Sportswoman of the Year award and the Team of the Year award will then open to a public vote on Sunday, 20 October.
Neville Koopowitz, CEO of VitalityHealth, said he was delighted to be partnering with The Sunday Times on the awards. "We firmly believe in the power of sport to inspire people to live healthy lives and have built long-term partnerships with leading athletes, teams and events to help us share this message to make sure more people have access to sport," he said.
"This year we have seen awe-inspiring grit, determination and passion of female athletes from across a multitude of different disciplines on both domestic and international stages, and are delighted to be working once again with The Sunday Times to honour and celebrate the achievements of women from grassroots right through to elite athletes."
Vitality ambassadors Jessica Ennis-Hill, herself a two-time Sunday Times Sportswoman of the Year winner, and Ellie Simmonds, a former Disability Sportswoman of the Year, join this year's impressive judging panel.