Zainab Alema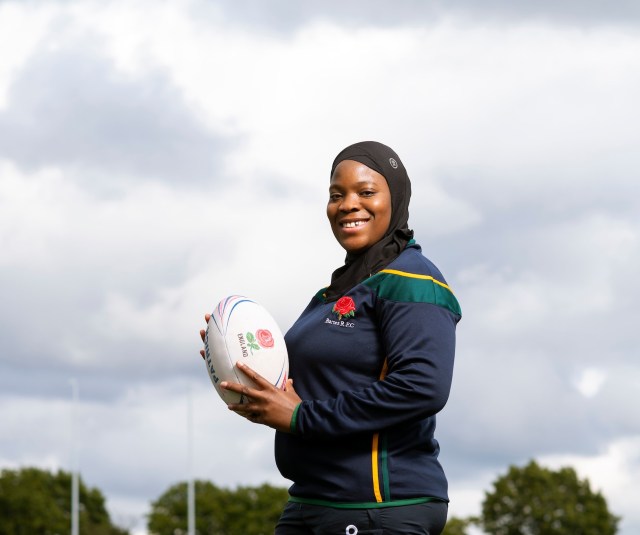 Zainab Alema is a rugby player for Barnes RFC and a trailblazer, working to encourage more black and Muslim women to follow her lead and take up rugby. She started playing the sport as a teenager and joined Barnes in 2017.
Alema, who is a neonatal nurse for the NHS and mother of three, has been integral in Barnes' response to the Black Lives Matter movement and recently started the Muslimah Rugby online community to try to connect Muslim women who play rugby, so that no one has to feel as isolated as she says she felt when she first started playing.
Last year, Alema founded Studs in the Mud, a project supporting grassroots rugby. Her fundraising efforts ensured new boots could be shipped over for dozens of players in Ghana and, more recently, Morocco, where she joined in a training session with a team of Muslim women and supplied 25 new pairs of boots.